Welcome to Our Massage Clinic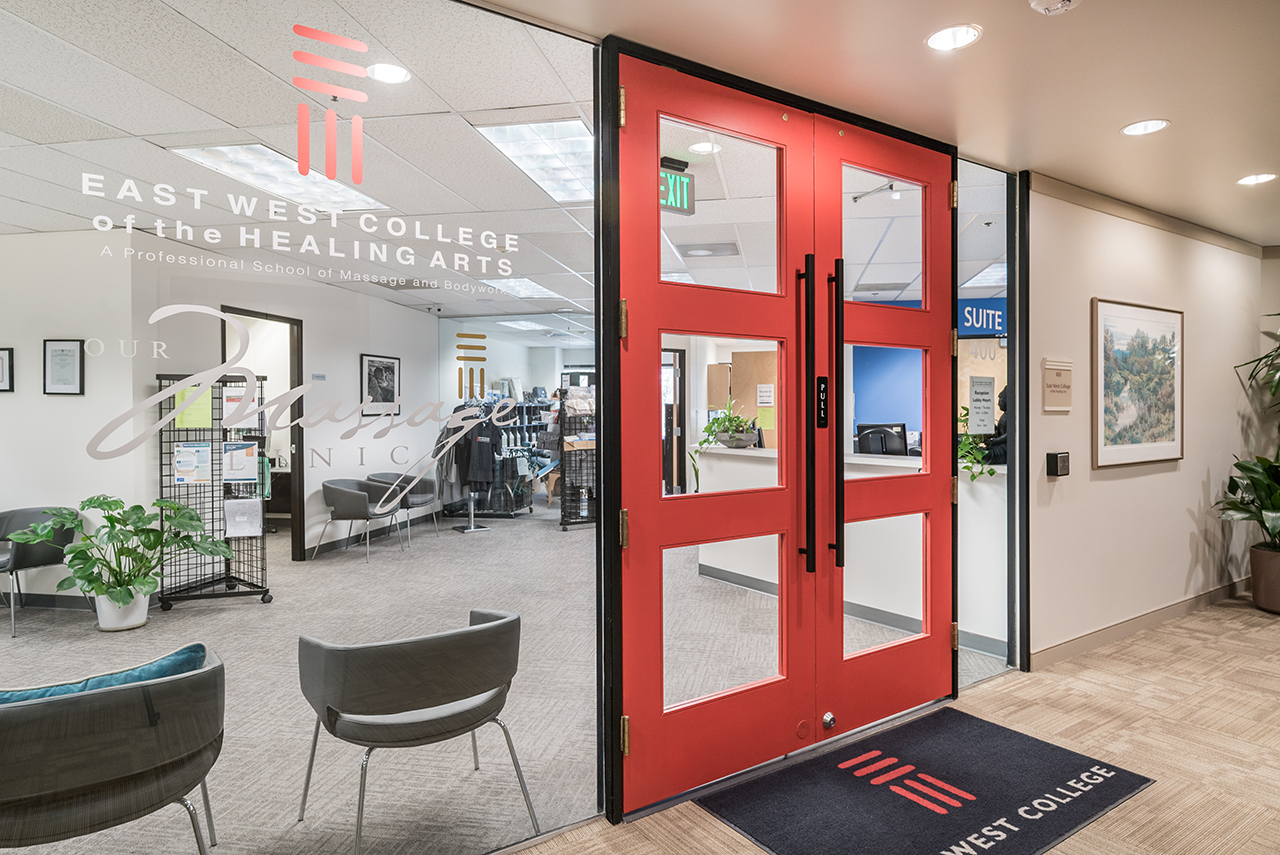 Appointments can be made in-person or by phone during normal business hours or online. Business hours are Monday through Thursday from 10:00am to 5:00pm and Friday until 3:00pm. We are closed most holidays and weekends.
We're taking some additional steps to minimize chances for infection by COVID-19:
We've adjusted appointment times to allow for more set-up and clean-up time, and to minimize the number of people in the reception area.
We've enhanced our sanitation practices to include wiping down surfaces (massage tables, chairs, light switches, door handles, etc.) with disinfectant prior to every client session.
We've changed our scheduling software to include online record-keeping, and ask that you complete any required paperwork prior to arriving at the school.
We'll be conducting two COVID-19 screenings.   The day before your appointment, you'll receive an email with a link to on-line screening.  Please complete this as soon as possible.   We'll also complete an additional screening when you arrive for your appointment.
If you have been diagnosed with COVID-19 in the past 14 days, have any symptoms of COVID-19, or have been in contact in the past 14 days with someone who has been diagnosed with COVID-19, we will need to reschedule your appointment.
We're asking clients to arrive no more than 5 minutes prior to your scheduled appointment, for COVID-19 screening and payment.
Your student therapist will be completing your intake interview verbally, rather than you needing to complete additional paperwork.
We'll be providing a surgical mask for you to wear when you're on the table.
Please note:   if you are at increased risk for serious symptoms of COVID-19 (over age 65, lowered immunity, chronic health conditions), we strongly encourage you to talk with your health care provider about whether it's appropriate for you to receive massage at this time.
Making a Reservation
Appointments may be made 24 hours a day via our online scheduling system or through our reservation desk. This can be done Monday through Thursday from 10:00am to 5:00pm, and Friday from 9:00am to 3:00pm at 503-233-6500. Do check with us for last minute requests in the event there is a cancellation. Same day appointments may be available in the student clinic. Our 24 hour cancellation policy still applies to same day appointments.
Student clinic appointments are 65-70 minutes total, and include an intake interview, a 45-minute massage, and an exit interview.   Please complete the intake paperwork you receive via email prior to coming in for your appointment.
Our appointment start times for the Fall 2021 term (October 5 – December 16) are:
Monday and Wednesday – 11:45am, 12pm, 12:15pm
Tuesday and Thursday – 11:45am, 12pm, 12:15pm, 3:15pm, 3:30pm, 3:45pm, 6:45pm, 7pm, 7:15pm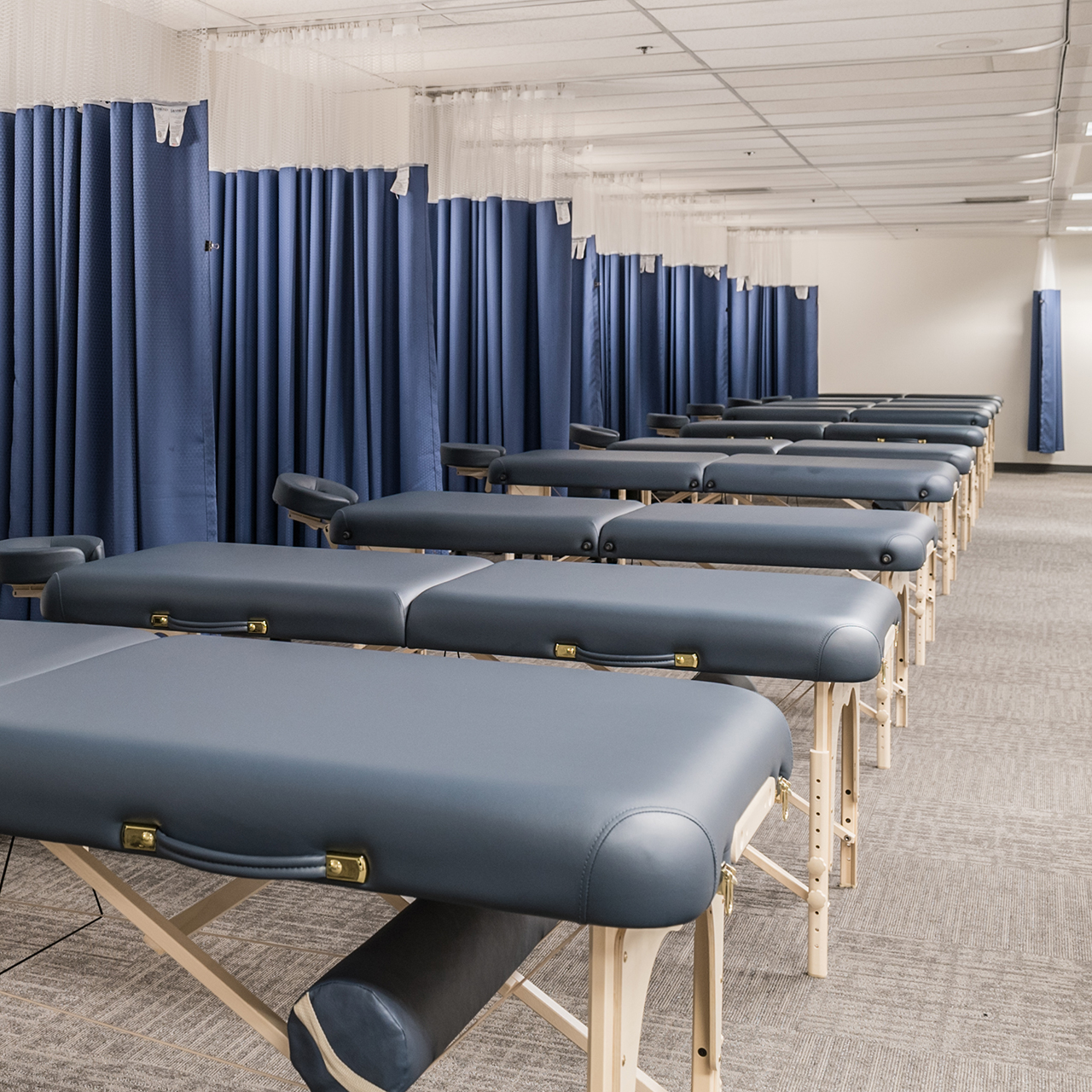 Our Cancellation Policy
Appointments cancelled with less than 24-hours' notice are subject to a $17.50 cancellation fee.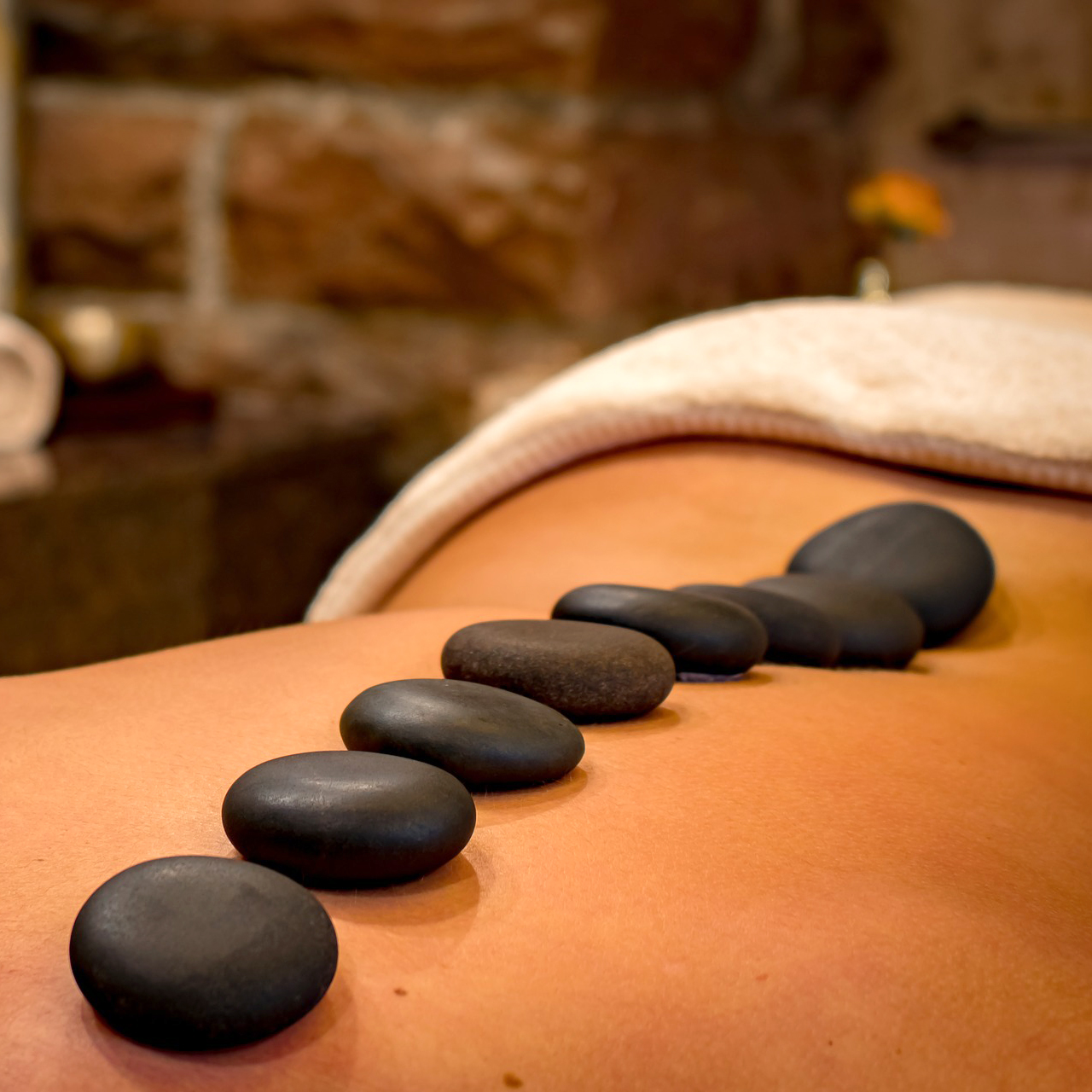 Payments
Payments are made at the clinic the day of your appointment. We accept cash, check, EWC Gift Certificates, Visa, Master Card, and American Express.
Student Massage Treatment – it is important to ensure ample time necessary for the exit interview. Therefore you will be asked to pay for your appointment prior to receiving your massage.
45 Minutes – $35
45 Minutes – Students, Seniors or Active Military – $25
Five Massage Session Packages – we offer discounts on massages by providing a package of five (5) Student therapist massages for 20% off the regular price. The 5-session packages do not expire and are non-refundable and non-transferable to other clients.
We do not honor medical, motor vehicle accident, Workers' Compensation insurances or reimbursements for massage.
Medical Release Requirements
Massage therapy is an exceptionally safe way to relax and reduce stress. However, there are certain medical conditions that require a written clearance from a doctor to receive a massage.
They are:
A serious disease, injury or surgery within the past five years
Presence of an infectious disease (including a skin disease)
Pregnancy
If you have any of these conditions, please provide written clearance by a medical doctor to receive a massage before making an appointment. Please note that as a teaching clinic, we do not release records of massage sessions with students for insurance or medical purposes.
Student Massage Package
Save 20% by prepaying for 5 Student Massage Sessions
Packages are non-transferable, non-refundable, do not expire and cannot be combined with other discounts.
Call us at 503-233-6500 to purchase yours today!